A new 2020 survey by Flexera highlights the increasing use of multi-cloud services within Companies.
Over 750 SMB's (Small to Medium Businesses) took part in the survey which was conducted in the first quarter of 2020, in February and March.  Of the respondents  554 where classed as enterprise respondents as opposed to 196 Small to Medium Business respondents. SMB's were defined as having fewer than 1,000 employees whereas enterprise was defined as having more than 1,000 employees.
Of the 750 Companies survey 93% of them had a multi-cloud strategy and, on average, a Company used 2.2  public clouds and additionally 2.2 private clouds with 87 per cent admitting to adopting a Hybrid Cloud approach.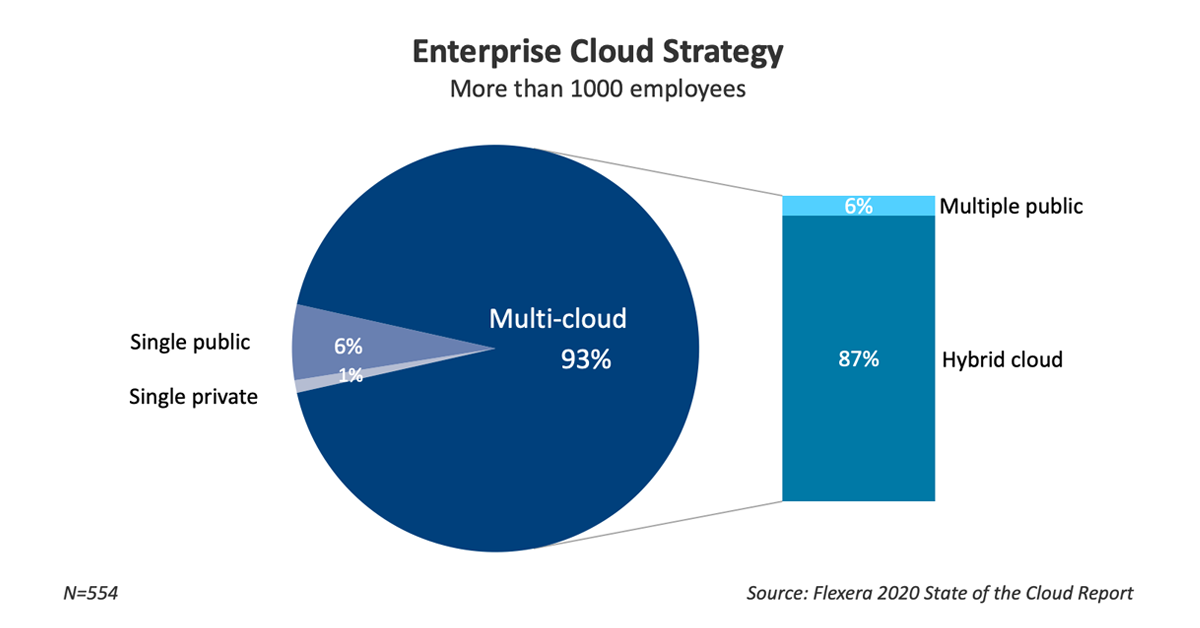 The largest used public cloud providers were Amazon, Microsoft and Google: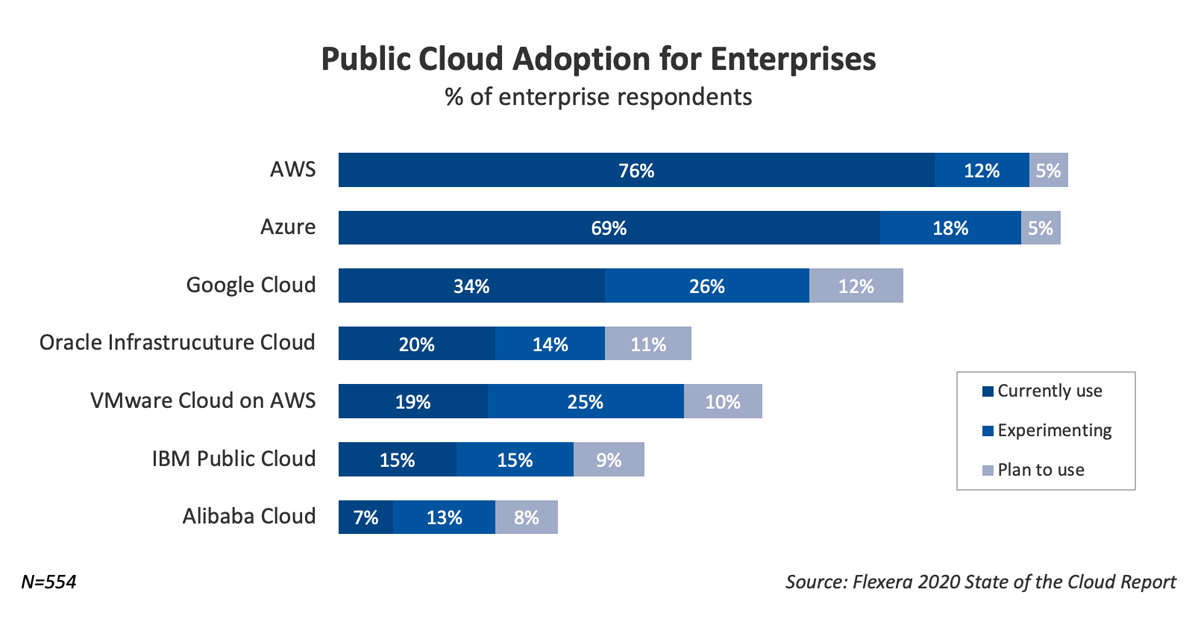 In respect of the impact of COVID-19 more than half of the respondent who answered the question expected the pandemic would lead to greater cloud use:
At Storage Made Easy we have already seen a large increase in use of public clouds, particularly the big three,  and the need to enable web scale access to existing on-premises data. The File Fabric unifies and facilities secure web scale access to a companies existing data without introducing anything new, copying data or creating lock-in. It simply provides a true unified application view of resources making end user employees more secure and more productive.
You can gain access to the full 'Flexera 2020 State of the Cloud Report' here.
by
The following two tabs change content below.
The Leading Enterprise File Fabric
Latest posts by Storage Made Easy (see all)